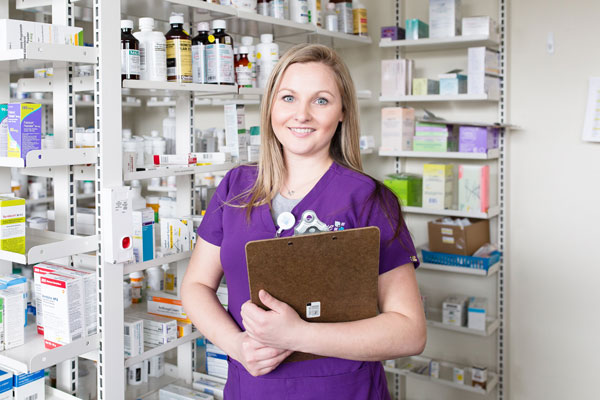 As a Rogue Community Health patient, you can enjoy the convenience of receiving your prescription at your medical appointment. We have full-service pharmacies at our Medford and White City locations, and the option of delivery of your prescriptions to Ashland, Butte Falls and Prospect sites for pick up.
Pharmacy staff work closely with your care team to ensure you receive the safest, most effective, and affordable medications.
Services Include:
Technology Enhancements
• Automated refills by phone
• Text notifications *coming soon!*
• Refill app *coming soon!*
Affordability
• Acceptance of most insurance plans
• Competitive prices on prescriptions and over-the-counter medications
• Sliding scale and grant funding for qualified patients
Ease of Use
• Medication Synchronization- Pick up all of your medications once a month!
• Bubble packing
• Delivery to outlying clinics
• Drug Take Back receptacles
Clinical Services
• Board-Certified Clinical Pharmacist
• Medication Therapy Management
• Naloxone access
• HepC Treatment
• Shingles vaccine *coming soon!*
• Birth control prescribing *coming soon!*
• Confidential, one-on-one patient counseling
Please be sure to bring a list of your prescription medications to all medical appointments.
Pharmacy Hours and Locations:
Medford Pharmacy
19 Myrtle Street
Medford, OR 97504
541-842-7747
Hours: Mon-Fri 8:30-5:30 (closed ½ hr for lunch)
White City Pharmacy
8385 Division Road
White City, OR 97503
541-500-0989
Hours: Mon-Fri 8:30-5:30 (closed ½ hr for lunch)
Save Money on your Prescriptions
Rogue Community Health is a designated 340B healthcare organization/entity. The 340B Drug Pricing Program is a federally administered program that allows Rogue Community Health patients to purchase outpatient medications at or below a defined discount price.