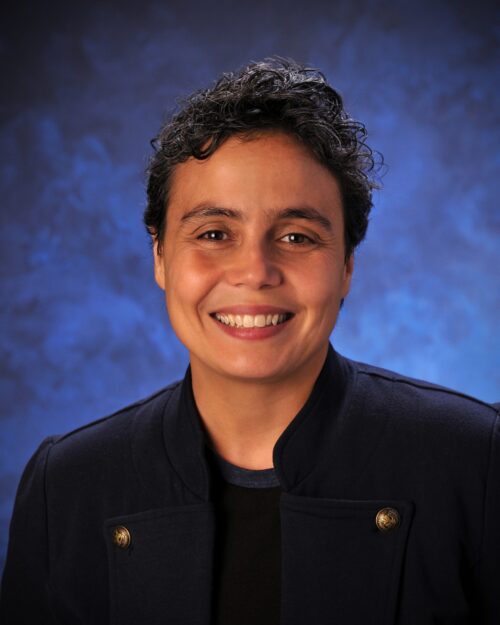 Ms. Teodorescu is a member of the State Bars of Oregon, California, Vermont and the District of Columbia.  She received her Juris Doctor degree from the University of Notre Dame Law School with high honors, serving as Articles Editor for the Notre Dame Law Review and receiving multiple American Jurisprudence awards. Her legal experience spans over 15 years both in private practice and as a prosecutor on behalf of the US government.  Throughout her legal career, Ms. Teodorescu has dedicated a significant amount of time addressing social justice issues, believing that a legal system cannot be characterized as a just system unless it serves the needs of the most vulnerable and disenfranchised members of a community.
Ms. Teodorescu is developing a healthcare-legal program (HLP) reflective of Rogue Community Health's commitment to addressing the social determinants of health that impact the lives of its patients.  By both leveraging direct legal services as well as educating patient members and the community at large through workshops and seminars, the initiative is designed to dismantle barriers to healthcare and significantly reduce disparities in health.
The empowerment model of the HLP embraces legal literacy and is further informed by Ms. Teodorescu's experience as an educator, her focus on critical pedagogy while completing her Master's degree in Education which she received with highest honors from the Claremont Graduate University, and her work highlighting the voices of members of marginalized communities through forums such as Theatre of the Oppressed.  She also holds a Bachelor's degree in Theatre from the Claremont Colleges.
Ms. Teodorescu is fluent in Spanish, Romanian and English, enjoys conversational fluency in Italian, and has an elemental understanding of Greek.  She enjoys ocean swimming and performing improvisational comedy with a bend towards the satirical.  She is fully immersed and immensely grateful for the amazing journey of motherhood, being awed every day by her daughter.  When she becomes uncertain about humanity's arc towards good, she spends more time with Jackson, the family's Bernese mountain dog.