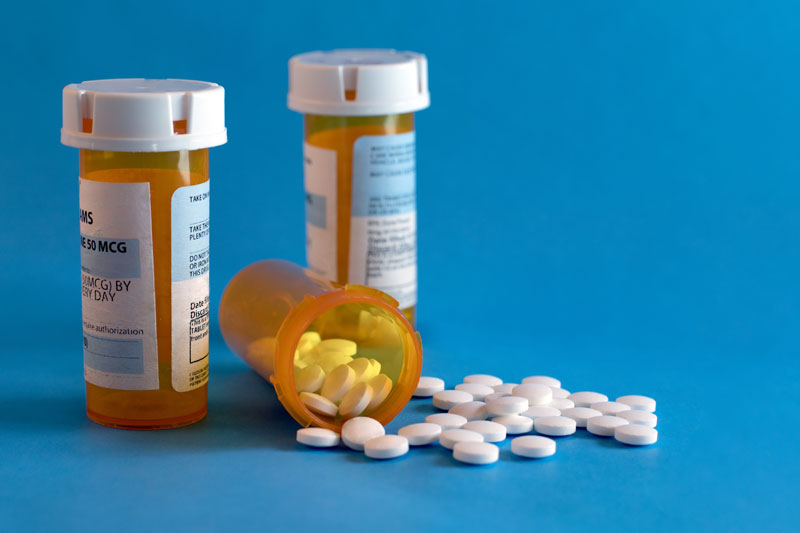 (MEDFORD, OR 04/24/18) Patients and community members looking to dispose of excess and expired prescription and over-the-counter medications as well as health supplements can now visit Rogue Community Health clinic locations in Medford and White City to drop off medications in safe and secure permanent drop off receptacles. Accepted medications include all expired, unused, or unwanted controlled, non-controlled and over-the-counter medications, including pet medications and liquid products such as cough syrup, which must be tightly capped.  Items that cannot be accepted include trash, medical waste, sharps, syringes, thermometers, hazardous waste, inhalers or illicit drugs.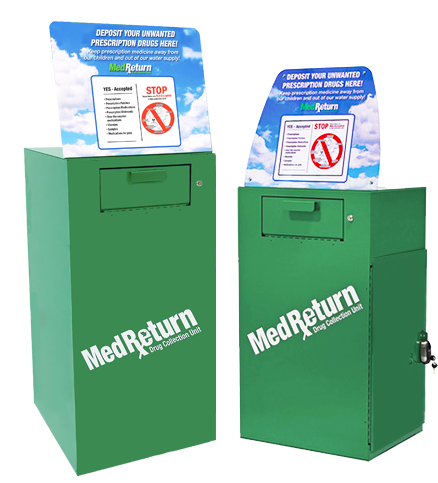 The effort to establish a permanent drug collection program was spearheaded by Director of Pharmacy, Amy Baker, PharmD. Rogue Community Health partnered with AllCare Health and Lines for Life to obtain two drug take back receptacles.  As part of the effort, Baker also delivered a third receptacle to Douglas Public Health Network in Roseburg. All three receptacles were generously donated by Lines for Life.  "This is a service that is needed in every community to reduce the potential of harm to families, pets and the environment," Baker stated.
According to the 2015 Substance Abuse and Mental Health Services Administration's National Survey on Drug Use and Health (NSDUH), 6.4 million Americans abuse controlled prescription drugs. In the 2011 NSDUH study, 7.4 percent of 12 to 17 years old reported past year non-medical use of prescription drugs.
Proper disposal of excess drugs is everyone's responsibility as a matter of public safety. More than 70 percent of young people abusing prescription pain relievers obtained them through friends or family, often from the family medicine cabinet. Now southern Oregon residents won't have to wait for a specific take-back day to clean out their medicine cabinets.
National Drug Take Back Day is April 28th, but at Rogue Community Health, the collection sites are available every week of the year in Medford and White City during health center pharmacy hours, Monday – Friday, 8:30am to 5:30pm.  Medications can be dropped off with no questions asked.  It is a safe, secure and environmentally friendly way to help collect unused, unwanted, expired prescription drugs, over-the-counter medications and health supplements.
Rogue Community Health provides affordable and comprehensive medical, dental, behavioral health, pharmacy, and integrative health services to people of all ages and backgrounds — regardless of insurance status or ability to pay. The organization's health centers are located in Ashland, Butte Falls, Medford, Prospect and White City.   In 2017, the nonprofit agency provided 10,404 patients with 33,284 visits including 10,617 behavioral health-related/substance abuse patient visits.