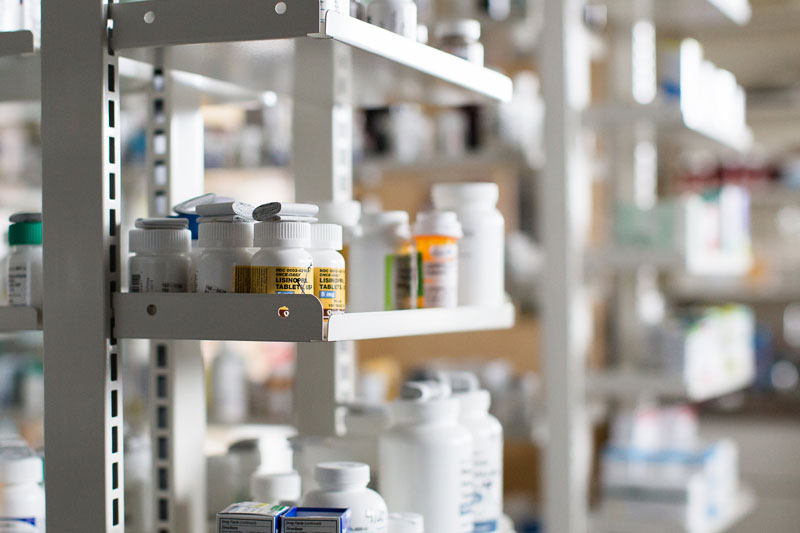 (MEDFORD, OR 04/18/18) Rogue Community Health (RCH) is one of just a few pharmacies prescribing naloxone in southern Oregon.  Naloxone is a medication designed to rapidly reverse opioid overdose.  It is an opioid antagonist — meaning that it binds to opioid receptors and can reverse and block the effects of opioids.   It can quickly restore normal respiration to a person whose breathing has slowed or stopped as a result of overdosing with heroin or prescription opioid pain medications.  Opioids are powerful pain medications.  Common opioids are oxycodone, hydrocodone, fentanyl, and tramadol and can be found in brands such as Oxycontin, Percocet, Vicodin and Ultram. Heroin is also an opioid drug.
Naloxone is available to Rogue Community Health patients by prescription through pharmacies located within RCH clinics in Medford and White City.  For uninsured RCH patients, naloxone is made available through the grant-funded Medication Assistance Program.  Pharmacists in Oregon can independently prescribe naloxone to patients.
The program at RCH was spearheaded by Director of Pharmacy, Amy Baker, PharmD.  She is a member of the Naloxone Work Group in Southern Oregon and on the Oregon Pain Guidance (OPC) Steering Committee.  Baker states that "Patients can receive naloxone by many means here at RCH. Patients can request it, as can their providers. Additionally, pharmacists at RCH follow CDC (Center for Disease Control) guidelines and calculate the Morphine Equivalent Daily Dose (MED) of all of a patient's opioid medications. For any patient ≥50 MED, we provide a naloxone prescription. Additionally, for any patient receiving suboxone for Medication Assisted Treatment (MAT), we provide a naloxone prescription. The conversation around opioids is changing for the better with the increased access to naloxone."
Oregon law allows lay people to carry and use naloxone on others, but it is very important to call 911 anytime someone has a drug overdose.  If naloxone is administered, the effects are temporary and the person still needs medical attention.  By calling Police or 911 to get help for someone experiencing a drug overdose, Oregon law protects Good Samaritans from being arrested or prosecuted based on information provided by emergency responders.
So far in 2018, there have been five more deployments of Naloxone according to Medford Police which is more than used during entire year in 2017.  And by mid-March 2018, two overdose death occurred that were heroin-related.    Sometimes overdoses occur when family members gain access to opioid medication that is not prescribed for them.  RCH has received reports from two patients that obtained Naloxone by prescription, and used it to save the life of a friend and/or family member.