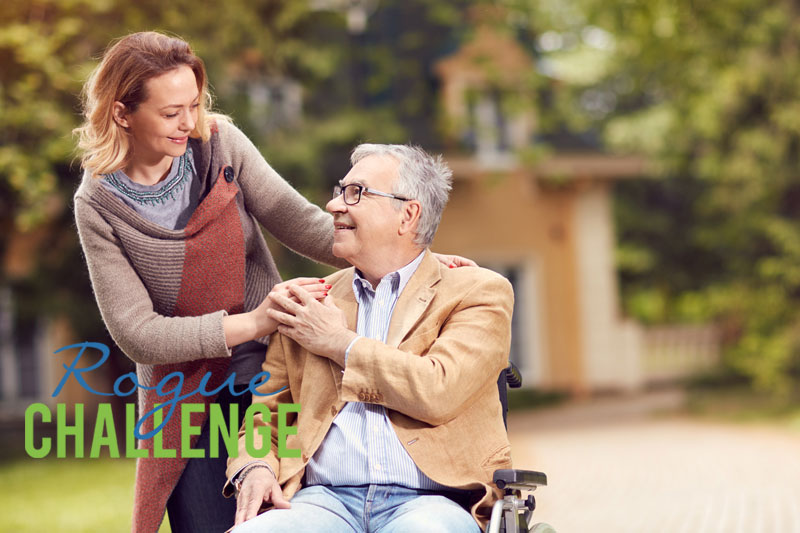 Click here to link to news story:  Five on 5
Rogue Community Health is pleased to announce that members of the Rogue Challenge are participating in the Collaborative to Advance Social Health Integration (CASHI), a Commonwealth Fund and Health Leads 18-month learning collaborative designed to address patients' unmet social health needs as a standard of quality health care.  At the end of May, team representatives traveled from Medford to Boston to share information at Health Leads 1st Learning Session on CASHI accomplishments.
Health Leads is a social enterprise located in Boston, Massachusetts that works with leading healthcare organizations nationwide to create sustainable, high-impact and cost-effective social needs interventions that connect patients to the community-based resources they need to be healthy – from food to transportation to healthcare benefits.  The CASHI grant supports Rogue Community Health and the Rogue Challenge partnering agencies:  Family Nurturing Center, Rogue Valley YMCA, Southern Oregon Goodwill and Southern Oregon Head Start.
The Rogue Challenge came together in 2016 to develop a system where those seeking services can register at any partnering location and have access to the services provided by all of the partners through a closed-loop referral process.  The intent of the collaboration is to streamline the intake process and reduce the re-traumatization for clients who may be required to share their story over and over again to obtain needed services. The idea is to create a kinder, simpler and more efficient systemic of registration to facilitate the referral process for resources people may need to move toward self-empowerment, self-efficacy, and ultimately self-sufficiency.
"The Rogue Challenge integrates access to partnering agency programs and services to help our patients and clients seamlessly engage the system with shared case management, "explained William North, Chief Executive Officer at Rogue Community Health.  A simplified intake process that is trauma-informed and meets social determinant needs while maintaining dignity and respect as people move toward independence is the goal.  The Rogue Challenge is the "Hub" for this collaborative effort of providers and is coordinating all referrals.  "Where people live, work, and play are important social determinants when considering overall health and well-being," said North, "and we are dedicated to meeting people where they are with compassion."
People entering as a member of the Rogue Challenge are screened for unmet social needs such as food insecurity, housing stability, domestic safety, education and/or job attainment, behavioral health, and transportation as well as for medical concerns such as diabetes and hypertension.  Access to support to meet social needs discovered in this process is a priority.
In consideration for participation in the Health Leads initiative, the Rogue Challenge partners have access to national partner expertise, an 18-month intensive engagement period, and will receive technical assistance for business case development as part of the CASHI support.  The end result will be an evidence-based approach to funding and scaling the continuum of social determinants of health across community partners.
Years of research on the social determinants of health (SDoH) have shown an undeniable connection between unmet social needs and poor health.  Only 10% of health outcomes are directly attributed to medical care, whereas close to 70% of health outcomes are driven by social, environmental, and behavioral factors.  The balance is attributable to genetics.  Despite this knowledge, the U.S. spends disproportionately more on medical care than other countries and with worse outcomes.  Health spending per person in the U.S. was $10,348 in 2016 – 31% higher than Switzerland, the next highest per capita spender.  Evidence suggests that addressing the SDoH can reduce costs and improve health.